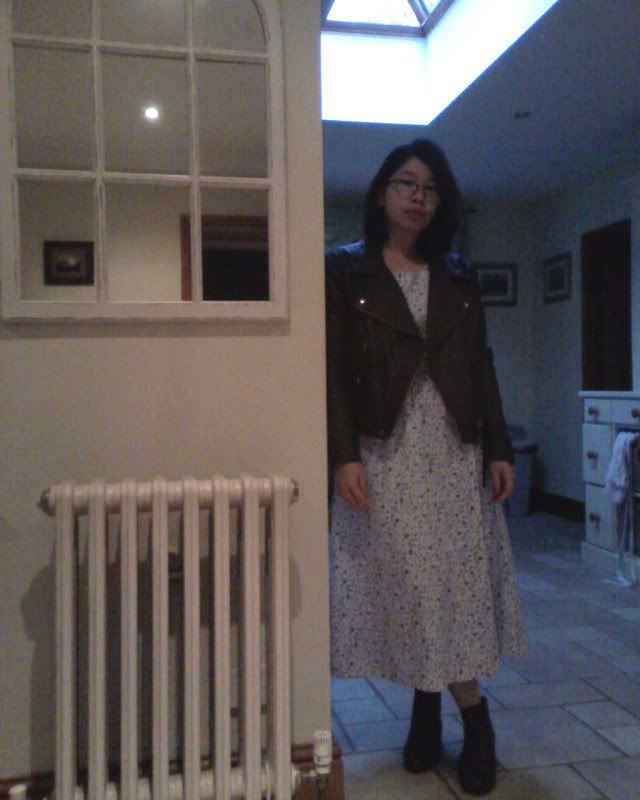 acne jacket, topshop boots, dress from china
Procrastinating instead of washing up. Going back to china always makes me feel so fat - it's not the overeating (because we all know i love that) but it's all the people who think it's ok to see me and say "OH YOU'RE MUCH FATTER THAN THE LAST TIME I SAW YOU" and "YOUR SHOULDERS ARE SOOOOOOOO BROAD" and "YOU WON'T FIT INTO THAT, CHUBSTER" (maybe not the last one, but those sales assistants are definitely thinking that when they eye me up). Ahhh, culture gaps.
But then i get home and there's real chocolate and cake and i remember i just love food too much. Besides, oversized clothing is cool, right? Bodycon is soooo last season.