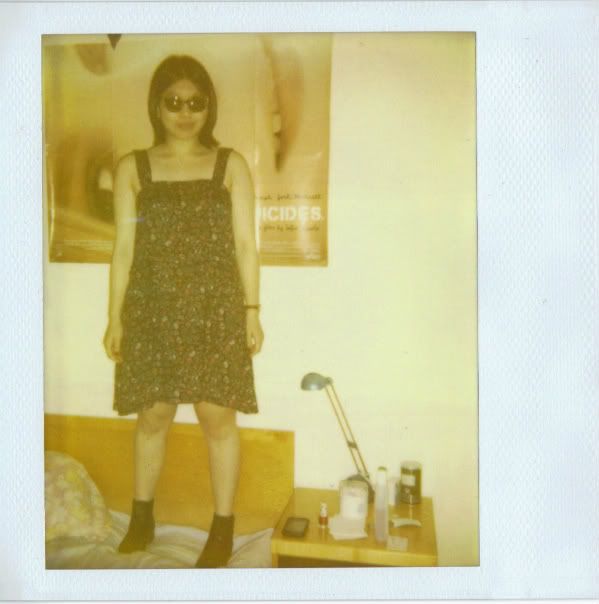 apc madras dress, topshop boots, UO sunglasses
Cycled a few miles in this in a torrential downpour on my last night as a student. I fail at dressing for the kerazy weather at the moment.
I went for the black boots. I'm sorry to everyone who liked the tan, I do this to my boyfriend all the time - he suggests something and then i realise i want the opposite. It always helps me choose but i think it starts to offend him after a while...
Got some plugging to do:
1. Having a wardrobe clearout, will probably be putting more up throughout the summer -
click here to have a nosey
2.
Twitter me if you haven't already