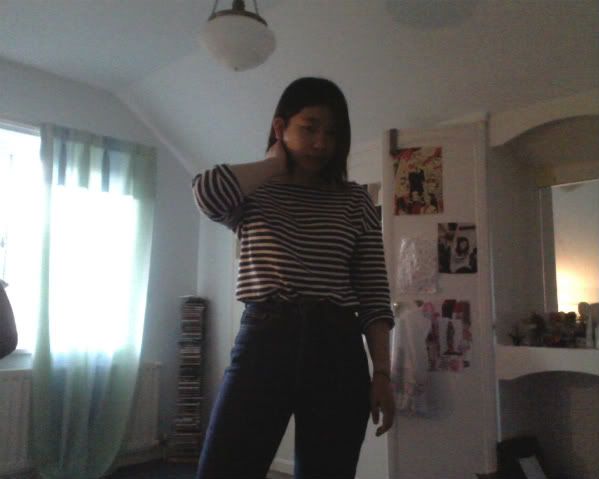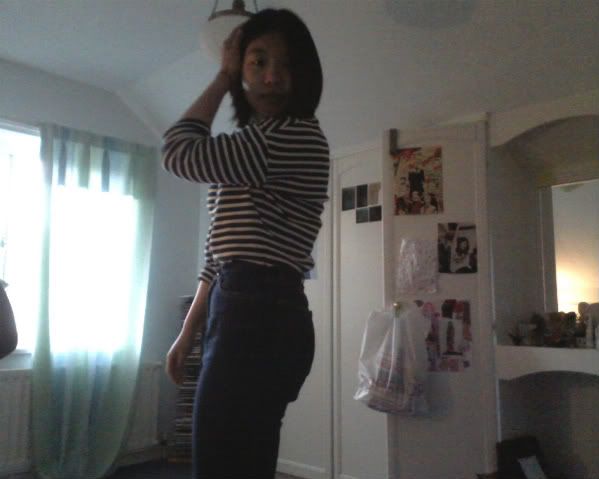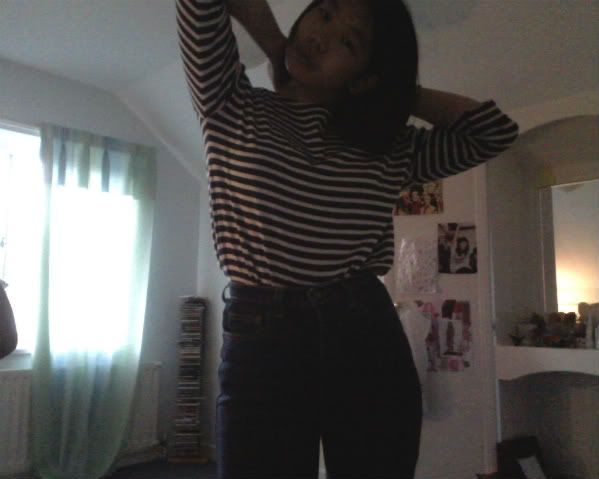 topshop top, aa jeans
Current uniform until the weather figures out what it's doing - sleeves rolled up + sunglasses when it's warm, sleeves down + umbrella when it's pissing it down. Rotating through trainers/DMs/sandals/boots depending on my mood. It's sad how happy i am that
everything goes
with this outfit, minimal fuss required.
Browsing through
discotheque confusion
and found the mother of all quotes:
"I'm trying to find a new pair of jeans, which I know is the ultimate quest for every woman. My ideal jean would be the Levi's that Susan Sarandon and Geena Davis wore in Thelma and Louise. (Those) Levi's makes every ass look really great. I want the Thelma & Louise ass." Chloe Sevigny.
These jeans are the closest i've felt to that sentiment. My bum will never be chloe sevigny/thelma & louise worthy but i'm completely swung by high-waisted goodness and just the right amount of snugness on my thighs. Just have to remind myself not to wear them when there's a huge amount of food to be eaten (may have done some (un)subtle unbuttoning once).