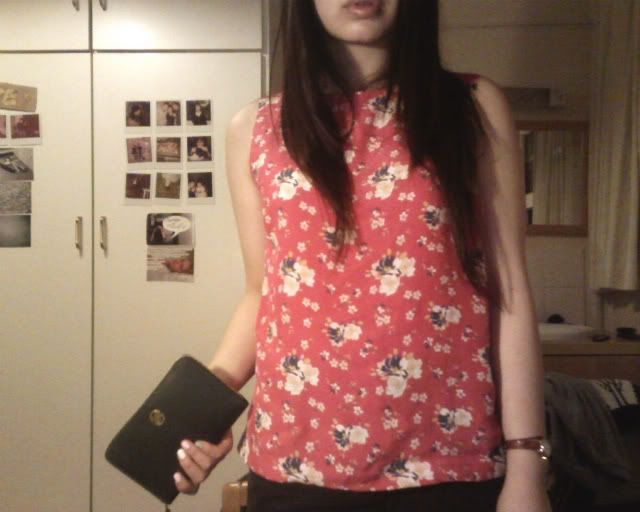 topshop top, acne purse
Some cheeky new purchases. The new purse is my compensation from the purchase from hell (i have so much rage for the dover street acne store, don't go there) but it's new leather smell is filling up my room and making me feel better.
It's been so cold this week but nothing has dampened my new love of sleeveless tops. I hate my arms but I love boxy cuts.