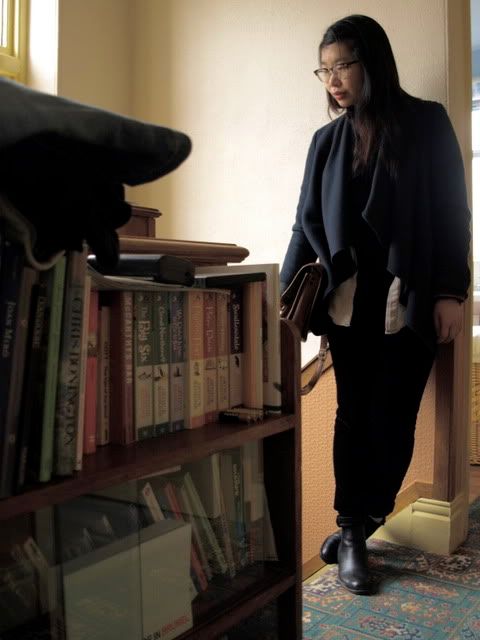 Opening ceremony jacket, andrew's shirt, vintage cardigan, asos jumpsuit, vintage belt, charity shop boots + bag
got my FG snaps developed (see first two for delightful examples), i have much amour for film and grainy textured photos.
i do love it when sophie dahl says the herbs are just "hanging out" in her shepherd's pie sauce.
watching questionable cookery programmes instead of sleeping is bliss, a hungry bliss though.